It's taken me a long time to try and figure out how I wanted to write this blog post. The Black Lives Matter protests during this lockdown period has given me a new perspective on this project.
Due to these protests, I have realised because racism exists, I have not been able to appreciate the capacity of my culture. As a British Asian growing up in a predominantly white area, it's has been difficult to figure out how 'Indian' I should be. It's the classic dilemma of not being 'English' enough but not being 'Indian' enough either.
Where do I fit in this?
Anyway, for my fashion illustration course at university, we had to create a character to illustrate, based off the Body Beautiful exhibition at the National Museum of Scotland. The exhibition focused on the minorities in fashion from race, LGBTQ+, size, age and disability.
I chose to illustrate Indian fashion designs by Ashnish and Supriya Lele, and so it made sense to show an Indian girl as the model. It was at this point, I realised this project would become about my acceptance with the Indian culture. As I've said, I have always struggled with it, so I used this course to really grasp and tackle my preconceptions.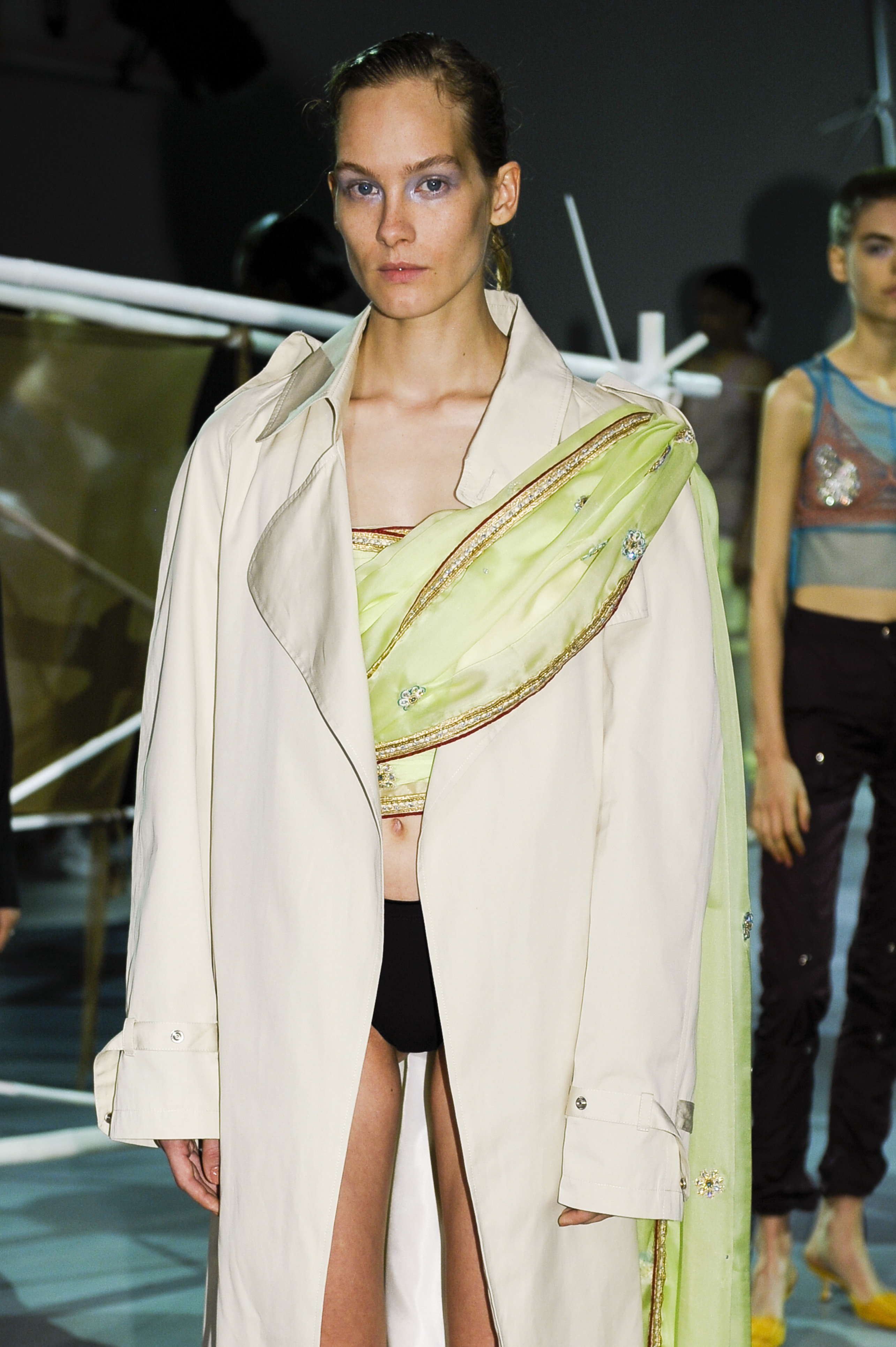 I researched a lot about the symbolism behind the jewellery and the tikka and discovered a lot about the provenance. I especially liked learning about the nose ring as my grandma was forced to get one when she was younger. Little did I know that it was believed if you wore your nose ring on the left hand side, it was believed to increase fertility.
This led to me creating the illustration below. You will notice she has on the traditional nose ring and the red tikka which symbolises the third eye, more commonly worn by women when they are married. I decided make the sari material out of silk, which I painted and folded to look like the folds that you find in a sari skirt. Majority of the illustration is created by using watercolour paints, markers, inks and biro pens.
This course helped me to really understand the cultural stereotypes of my own culture and identity. I really tried to challenge myself by exploring my culture properly and I hoped it reflected in my final illustration.